Ep24-26: Success: is it all in the mind? (Bonus Episodes)
March 21, 2016 in Season 2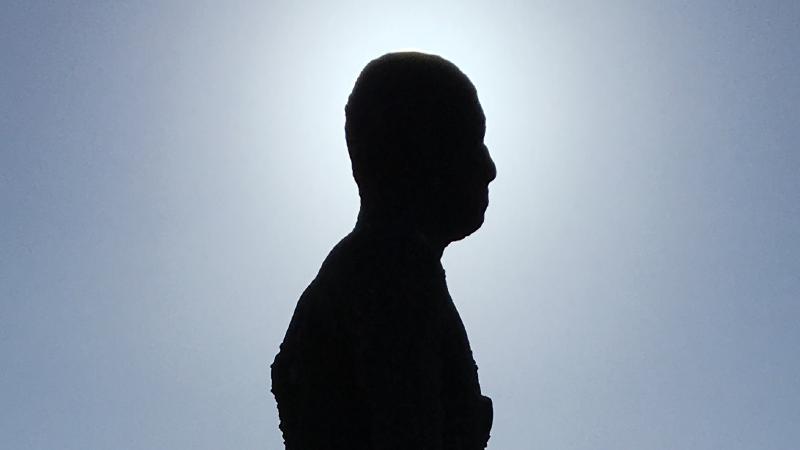 What do we mean by success? Is it all just in the mind? How do our own feelings and the biases of others affect us in the workplace? And how do these factors affect women working in science in particular?
This three-part special podcast features a live recording from a recent event held in Cambridge titled Success: Is it all in the mind?. It was hosted by Cavendish Inspiring Women (CiW), a society promoting the visibility of women in science and based at the University of Cambridge.
Note: Links below do not necessarily represent an endorsement by either CiW or the speakers, but are included for reference and further reading.
Part One: Success & Self-Confidence
[05:13] Read the University of Cambridge's book: Meaning of Success, University of Cambridge
[08:00] Michelle Ryan: 'I don't think there's necessarily fundamental differences between men and women about how they define success'.
[09:20] Read about the book: Lean In: Women, Work, and the Will to Lead, Sheryl Sandberg
[11:19] Find out more about: Imposter Syndrome
[16:00] Jessica Wade: 'They're genuinely shocked that a scientist would come out of a lab and talk to them'.
[19:07] Michelle Ryan: 'I worked with the Royal College of Surgeons … we made a vodcast that essentially gave the message that all types of people have been successful in surgery, and we had both male and female role models'.
[19:07] Watch the video referred to by Michelle: Surgery: No Longer a Man's World, Royal College of Surgeons of England
[20:09] Athene Donald: 'It's not failure if you decide you want to go and be a teacher, or go into the media … there are many, many things where your scientific training is so important'.
[23:00] Listen to Athene talk about the impact of schools: Today, BBC Radio 4
[24:20] Read the Institute of Physics' report on the role of schols on gender imbalance: Opening Doors, Institute of Physics
[26:00] Read the report recommending the international baccalaureate: Vision for Science and Mathematics Education, Royal Society
Part Two: Society & Stereotypes
[00:48] Tom Stafford: 'Implicit bias is a bias in your decision making, that we measure by looking at your behaviour, not asking your opinion'.
[02:13] Read article on how when presented with two identical CVs, principal investigators tend to favour those with male sounding names: Science Faculty's Subtle Gender Biases Favor Male Students, Moss-Racusin et al.
[02:47] Michelle Ryan on the glass cliff: 'The idea is once [women] break through the glass ceiling, their leadership positions are more likely to be risky and precarious'.
[05:29] Athene Donald on being talked over in meetings: 'It seems to me one that of the best ways of rescuing situations … or indeed sexist remarks … is for a third party to intervene'.
[8:20] Jessica Wade: 'The majority of people taking physics A-Level went to a single sex girls school. They suddenly go into a department where they are not in a single sex environment, and the feel really alone'.
[10:50] Read about the decline in the uptake of physics: Girls in the Physics Classroom, Institute of Physics
[11:40] Michelle Ryan: 'We have this kind of view that we have free choice - and I think that's potentially very dangerous'.
[14:30] Tom Stafford: 'It might be that the diversity training, that getting individuals and saying we need to 'decontaminate' you, is not the solution, it's the institutions more than the individuals where bias needs to be addressed'.
[15:00] Read more about: Athena SWAN Charter
[16:30] Read more about: International Women's Day
[17:10] Find out more about: L'Oréal-UNESCO Women in Science Fellowships
[19:00] Athene Donald on the ideal balance of male and female scientists: 'I don't think one should ever assume that the ideal balance is 50/50'.
[21:40] Take the online bias tests: Project Implicit, Harvard University
[23:00] Michelle Ryan: 'If you look at say Rosie the riveter - World War Two - women were doing all sorts of things, and then you look at the fifties which was one of the most gender segregated times'.
Part three: What can we do? (Or what can be done?)
[00:55] Read more about: STEMNET Ambassadors
[01:00] Read more about: Big Bang Fair
[01:16] Jessica Wade: 'I think that a lot of science communication .. becomes very much about the person who's doing the talk and very much about the speaker'.
[01:16] Read the British Science Association's report on science communication in the UK: A Changing Sector: Where is Science Communication Now?, British Science Association
[02:20] Download CiW's booklet: What is so Exciting About Physics?, Cavendish Inspiring Women
[02:50] Find out about long term research into young people's science and career aspirations: ASPIRES 2, Kings College London
[04:00] Download an online toolkit for evaluating outreach: Evaluation, Royal Academy of Engineering
[06:20] Read about the scheme: Science it's a Girl Thing, European Commission. An extract from the video mentioned in the discussion (and subsequently retracted) is embedded below:
[07:40] Michelle Ryan: 'There are lots of things you have to fix… and if you try and fix one thing that actually it might have unintended consequences … that's the difficulty'.
[08:20] Read about the EDF's controversial scheme: Pretty Curious, EDF Energy
[08:36] Read about IBM's retracted 'Hack a Hairdryer' scheme: Hack a Hairdryer: Campaign Aimed at Women Suddenly Backfires, BBC Trending
[10:00] Athene Donald on the importance of physicists working with social scientists: 'Physicists are not trained to deal with people!'.
[13:15] Michelle Ryan on the importance of status: 'So if you look at Russia … as more women went into medicine, the status of medicine just went down'.
[14:55] Read article about affirmative action US universities: What is Affirmative Action in American Universities?, The Telegraph
[16:00] Read more about: WISE Campaign
[18:00] Athene Donald on what a women wanting to be a successful scientist should do: 'They should get on with it!'.
Speakers
Professor Dame Athene Donald DBE FRS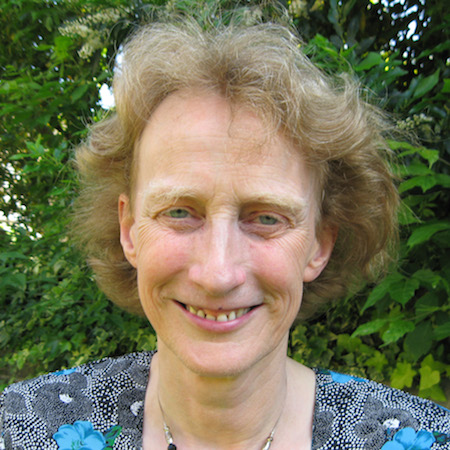 Athene Donald is a Professor of Experimental Physics and Master of Churchill College at the University of Cambridge. From 2010 until 2014 Athene was the university's Gender Equality Champion, working on multiple initiatives to tackle gender imbalance in academia. Fellow of the Royal Society, Athene was also awarded the 2009 L'Oréal-UNESCO Laureate for Europe Award. She writes extensively on wide ranging issues for both her blog and for the print media.
Professor Michelle Ryan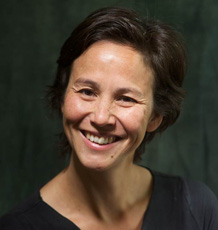 Michelle Ryan is a Professor of Social and Organisational Psychology and Dean of Postgraduate Research & Director of the University of Exeter Doctoral College at the University of Exeter, as well as Professor of Diversity at the University of Groningen. Among wide ranging research interests, Michelle uncovered the phenomenon of the glass cliff - named by the New York Times as one of the top ideas that shaped 2008.
Dr Tom Stafford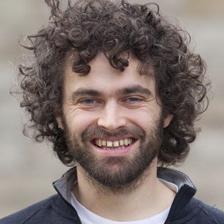 Tom Stafford is a Lecturer in Psychology and Cognitive Science, and departmental Director of Pubic Engagement at the University of Sheffield. Tom has authored multiple books on psychology and neuroscience, including 'Mind Hacks: Tips & Tricks for Using Your Brain'. He has written and produced content for the BBC, The Conversation, The Guardian, Daily Mail and more.
Read Tom's articles on The Conversation
Jessica Wade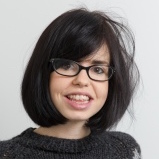 Jessica Wade is a Senior Outreach Officer at Kings College London, and finishing Postgraduate Researcher at Imperial College London. She was recently awarded the Institute of Physics' Early Career Physicist Communicator Prize for her work in science outreach. As well as being a board member for the WISE campaign (Women Into Science and Engineering), Jess also blogs and generates outreach resources on her website makingphysicsfun.com.
This event was organised by Cavendish Inspiring Women, you can read more about their work on their website. You can also listen to some earlier podcasts, featuring profiles of scientists, in the Scientists not the Science archive.