Ep59: Live at the Imperial Festival – Ben Britton (Bonus Episode)
September 17, 2018 in Season 4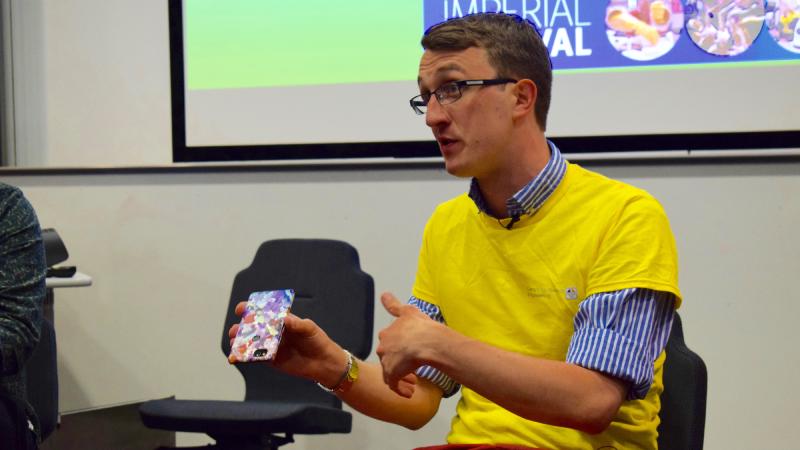 Dr Ben Britton talks about engineering metals for nuclear reactors, how he originally wanted to be a lawyer, and answers questions from an audience.
Recorded live at the Imperial Festival 2018.
Ben Britton is a Senior Lecturer in the Department of Materials, at Imperial College London. We sat down together in front of a live audience as part of the Imperial Festival 2018 and talked about Ben's research, his career path and motivation.
You can read extensively about Ben and his research group's work here, his professional profile here, and follow him on Twitter @BMatB.