Ep58: Live at the Imperial Festival – Sandrine Heutz (Bonus Episode)
September 2, 2018 in Season 4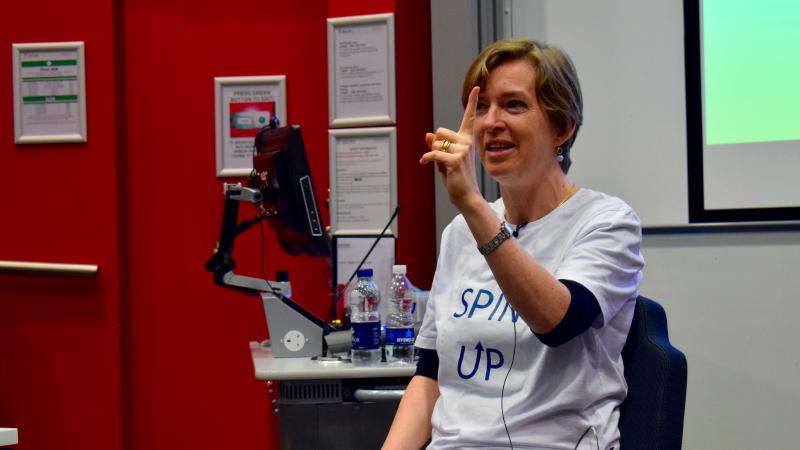 Professor Sandrine Heutz describes her pathway into academia, including why her grandmother was so keen for her to study chemistry.
Recorded live at the Imperial Festival 2018.
In this interview we talk about Sandrine's research into functional materials and how they can be useful in the world, what her role is as an academic (since this recording Sandrine has been promoted), plus take questions from the festival audience.
You can find out more about Sandrine's research here and here.