Ep57: Live at the Imperial Festival – Emma Chapman (Bonus Episode)
August 20, 2018 in Season 4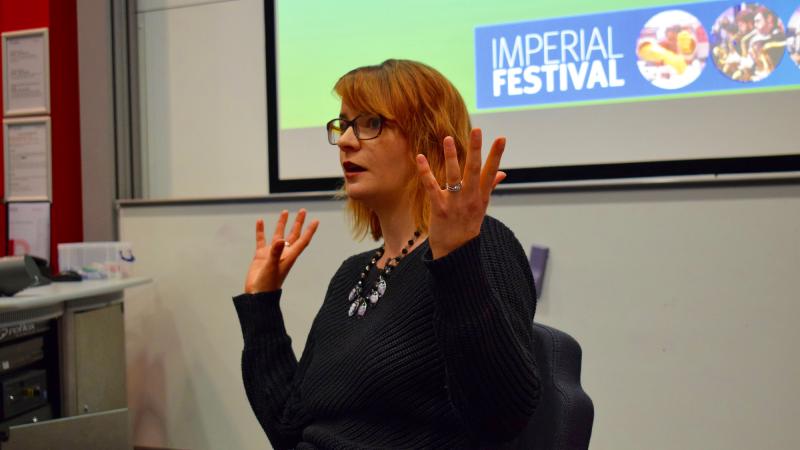 Dr Emma Chapman talks about kangaroos destroying radio telescopes and working in science. Recorded live at the Imperial Festival 2018.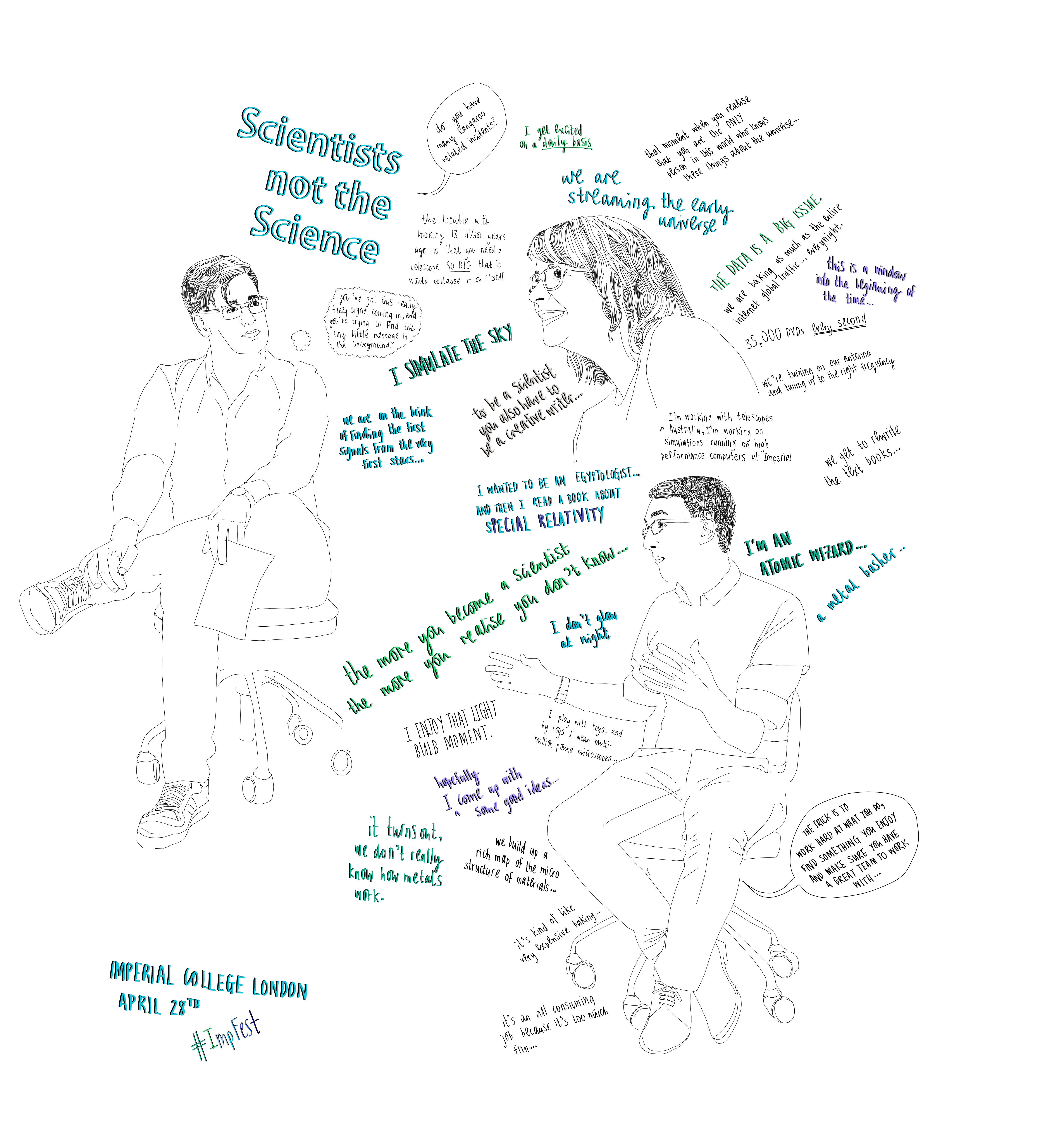 The amazing Jess Wade produced a doodle of this conversation, plus another with Dr Ben Britton:
Emma has previously appeared on this podcast, in episode 29, where we talked about her experience of having a child during her PhD. You can listen to that interview here: Ep29: Having a Family In Science - Emma Chapman.
You can follow Emma on Twitter @DrEOChampman, and read more about her work on her website.